A quarter of a century ago – or even more now- I ordered my first big lot of 45 inner sleeves from a small ad in Goldmine magazine (one of the very few sources to find stuff like that back then before the internet days). I soon forgot where i bought that sleeves from and with every new order at other providers in Germany, UK and USA I found out how perfect those sleeves actually are…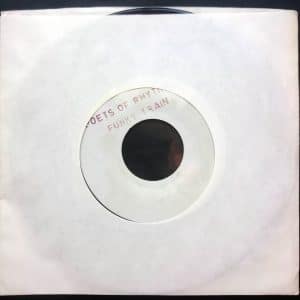 -pure paper sleeves do mechannically harm the records (paper scuffs !!!) and while slowly decaying, sever wood fibre dust is piling up in the recordgrooves.
-the "rice paper" (or "Nagaoka style") pastic-only sleeves are too flimsy! They are antistatic and produce no dust but they do wrinkle if you put the record back into the outer sleeve plus:  due to their much thinner than paper material just too delicate to handle if you dj.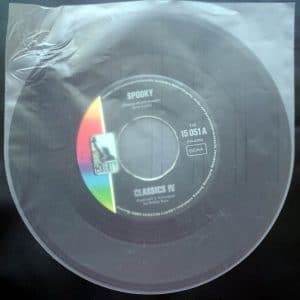 -most other polylined ones are too thin, often not antistatic wich causes audible crackles and pops while listening and keeps the record magnetic to the slipmat and every single dust particle around, the label might be hardly visibe due to the milky plastic, very often the size is too large to fit into standard cardboard outer sleeves, and -most important-  the polylining and the glue used can destroy your records! Some of them do really chemically react with the vinyl if you wait long enough. I always thought they wouldn't use that kind of acidic material since they found out about that issue anymore. Unfortuately some budget producers still do.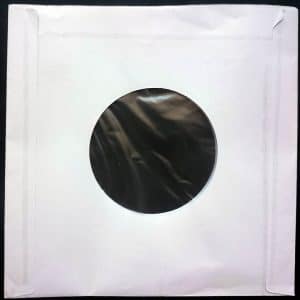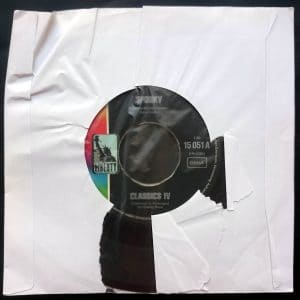 –Most inner sleeves in general are not suitable for professional use! If you don't have all the time in the world but rather try to put on another tune every two or three minutes, all regular sleeves i ever experienced hardly slip back into the cover without getting stuck, warping and wrinkeling the paper thei're made off (causing clumpy paper/plastic areas wich do press into the vinyl), ripping the paper off the plastic or just fall apart soon after you bought them.
Those sleeves are still fully intact. I don't remember exactly if i bought 500 or more. About 10 sleeves all together broke by split seams, one got spilled with booze: it didn't survive but the record perfecty did … wich is the innitial reason to have such things! and all the rest of the sleeves still perfectly do their job!
The inner lining of the discussed sleeve is thick and sturdy, made of hi-density polyethylene (HDPE). It's feel is like cellophane as from japanese gift wrappingfoil. The paper is quite thick and dense. Neither the inner lining itself as well as the glue didn't react in any noteabe way after all those years. Only some yellowing of the paper and that's it. They do fit perfectly  inside the UK cardboard outers. Some records I played frequently over the yeas must have slipped in and out of the sleeves many dozends of times.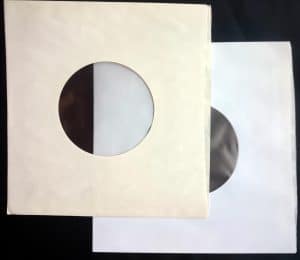 I finally found them again at Sleeve City who made them back in the days – and they still do in the same top quality!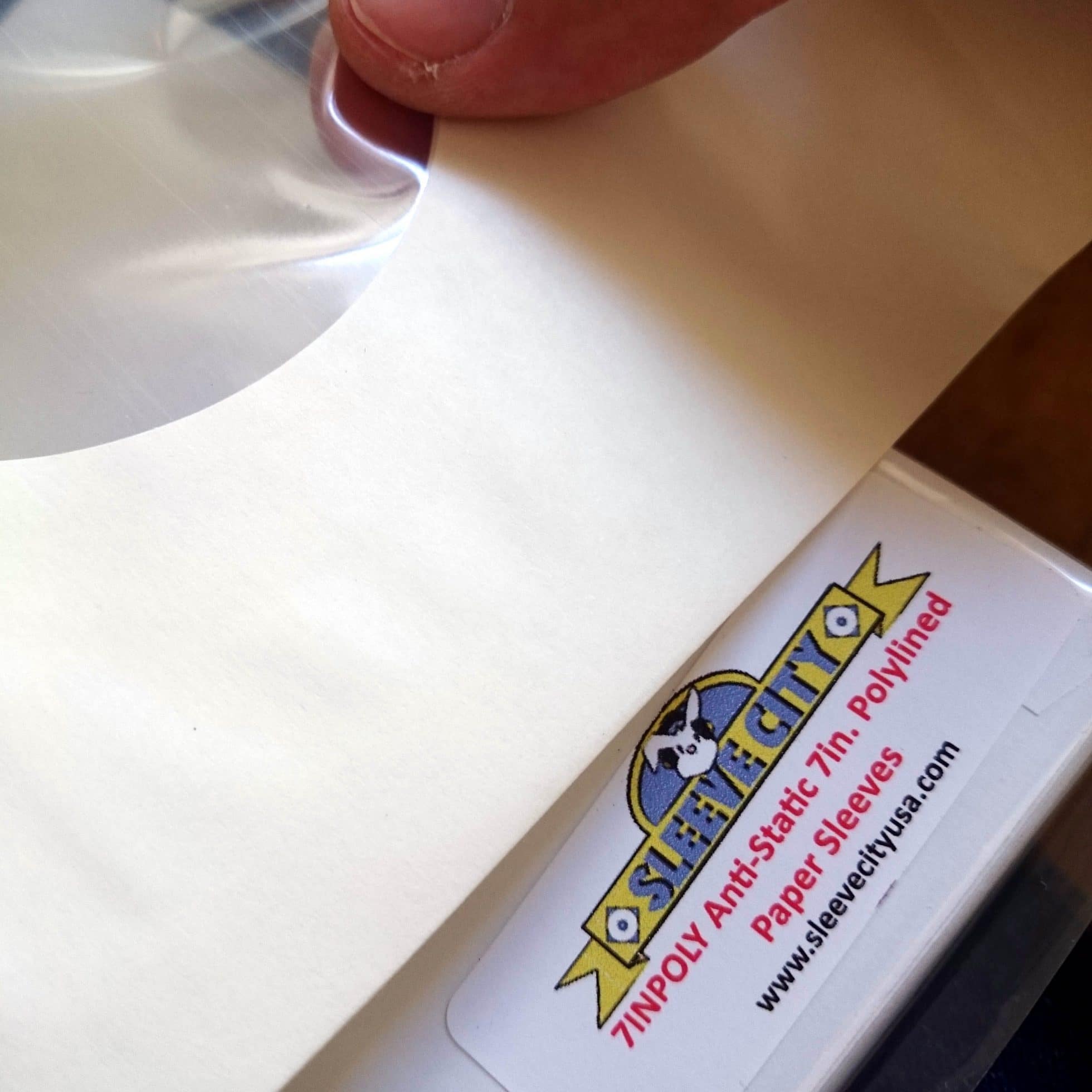 They do cost $0.30 a piece (plus shipping etc) but that is a lot better investment than cheap ones that bother by short life span, laborious handling and ruin your records.