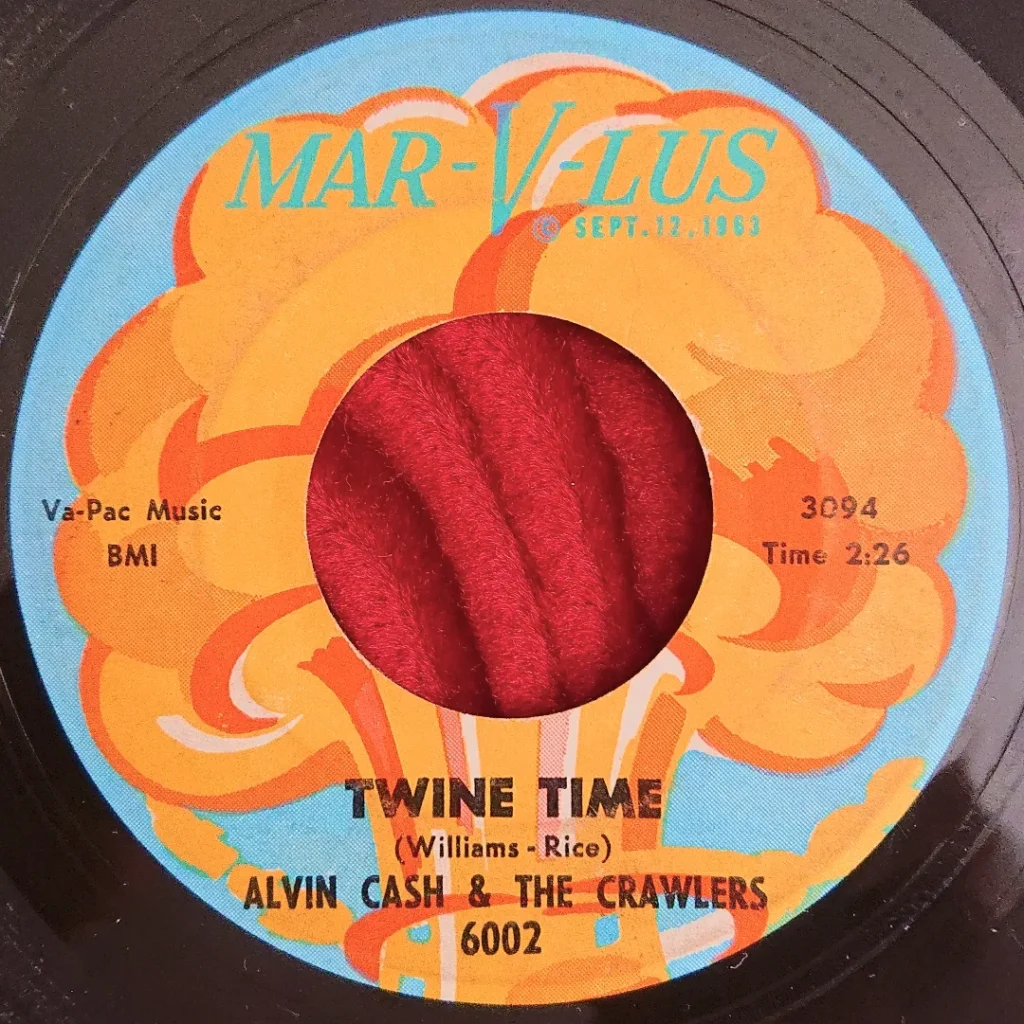 Mar-V-Lus Records – 6002 * Vinyl *  7″ * 45rpm * USA * Dec 1964
one of the first tracks that can be seen as proto funk music from 1964, alvin cash's classic r&b teen dance tune twine time.
andre williams who produced that recording unfortunately did not pay too much attention for a decent sound at that time, still this one remains a landmark in the evolution of soul music.
always loved this pop art label design a lot!
Discogs to search for the OG 7″ & more info
Digital I-Tunes * Spotify * Deezer