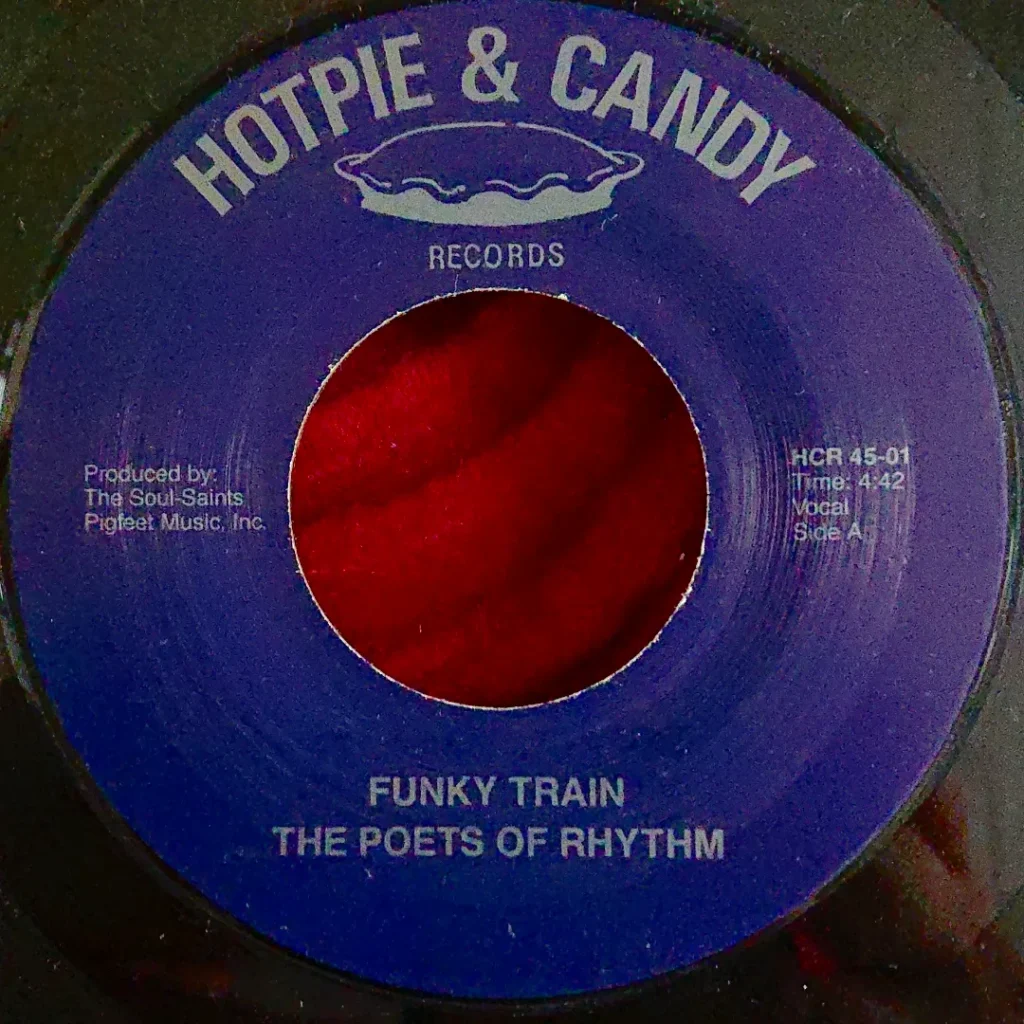 Hotpie & Candy – HCR 45-01 * Vinyl * 45rpm * Germany * 1992
the only recording where i ever actually played an instrument on. someone in the band obviously was -for understandable reasons!- not too convinced of my conga skills, and turned down my part to the minimum volume in the mixdown. eventually the little artefact where boris mentions my name is left on the recording remained, followed by this fine flute solo of wolfi schlick. something i'm still very proud of: to have been a tiny little part of an undoubtedly legendary band.
at least my design of the label logo remains until today.
Discogs to search for the OG 7″ & more info
Digital I-Tunes * Spotify * Deezer