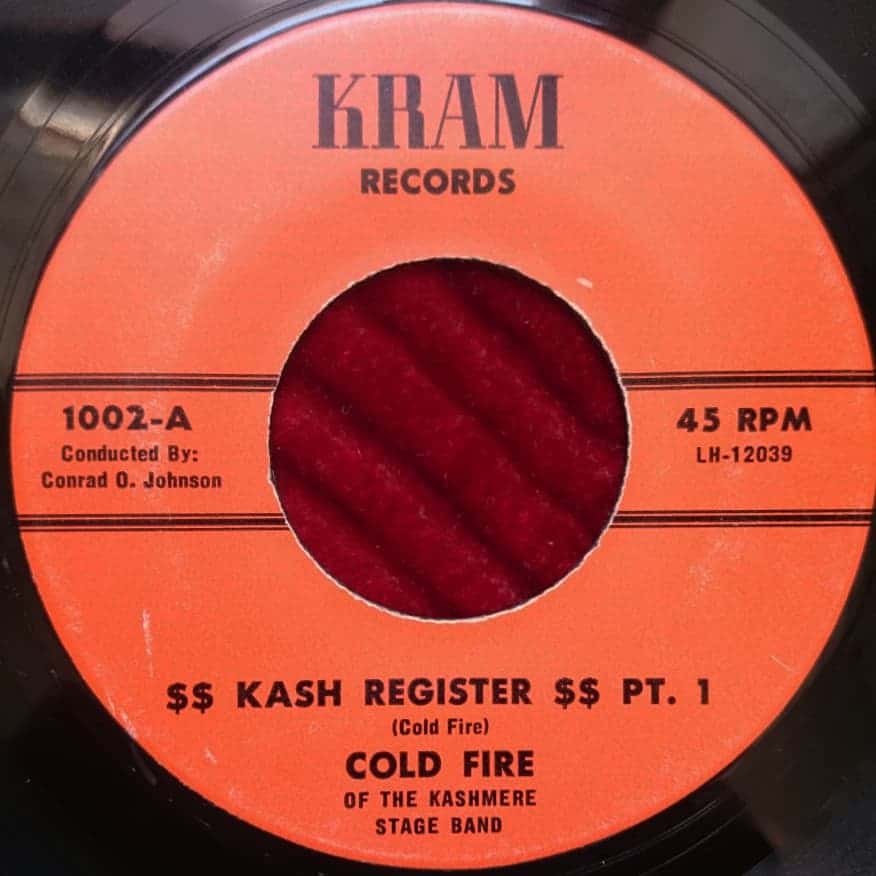 Kram Records ‎– LH-12039 7″ USA
Discogs to search for the OG 7″ & more info
Digital legal file on I-Tunes
An alias of the Kashmere Stage Band.
"In Houston, Texas, Conrad O. Johnson pursued a lofty goal with his stage band at Kashmere High School, a predominantly black school located in the city's north end (referred to in Houston as "Kashmere Gardens"). He wanted to lead not only the best high school stage band in Texas, but the best high school stage band in the world. Our opinion is that he succeeded, and we're thankful that he thoroughly documented his band's progress, so that we can present to you the Kashmere Stage Band's musical legacy.
In the mid '60s through the '70s, in Houston's bustling metropolis, Johnson (known by many as "Prof.") made a career of producing leagues of musicians capable of playing competitively with any band in the nation, professional or otherwise. More than simply a product of the big band era (his childhood friends and early musical peers included legends like Illinois Jacquet and Arnette Cobb), Johnson bestowed a living history to his young students. And while many band directors simply tolerated the use of popular rhythms in their stage bands, Johnson embraced the funk movement that enveloped his kids. He encouraged composition – both by writing original funk songs for his band to perform and by allowing the Kashmere Band to play songs written by band members.
Never one to succumb to novelty, Johnson didn't simply throw funk beats beneath a jazz song to please his kids. He instructed his band to play funk because he respected the funk idiom in the same way he respected jazz. Nor did he simply borrow charts from progressive big banders such as Herman, as was common amongst high school bandleaders from the era. He arranged nearly every one of his band's songs himself, and those that he didn't arrange he allowed his students to arrange. He worked year-round with his eager charges, constantly pushing the limits as to what their band could accomplish. He built the Kashmere Stage Band from scratch and his winning combination of powerful funk rhythms beneath expertly executed jazz solos quickly influenced those bandleaders directly within his sphere and those he met – and almost always bested – in competitions across the world." Now-Again-Records 2008